I saw this set-up for sale down the road in Wofford Heights, CA.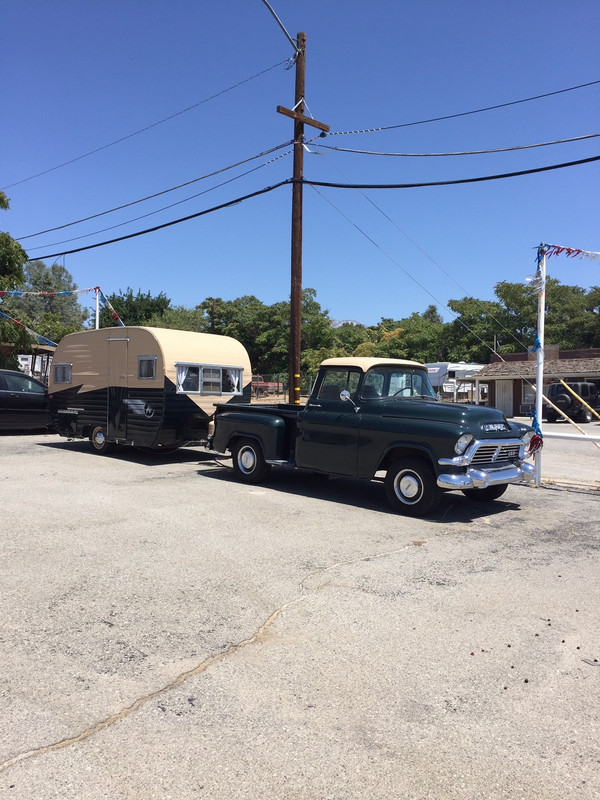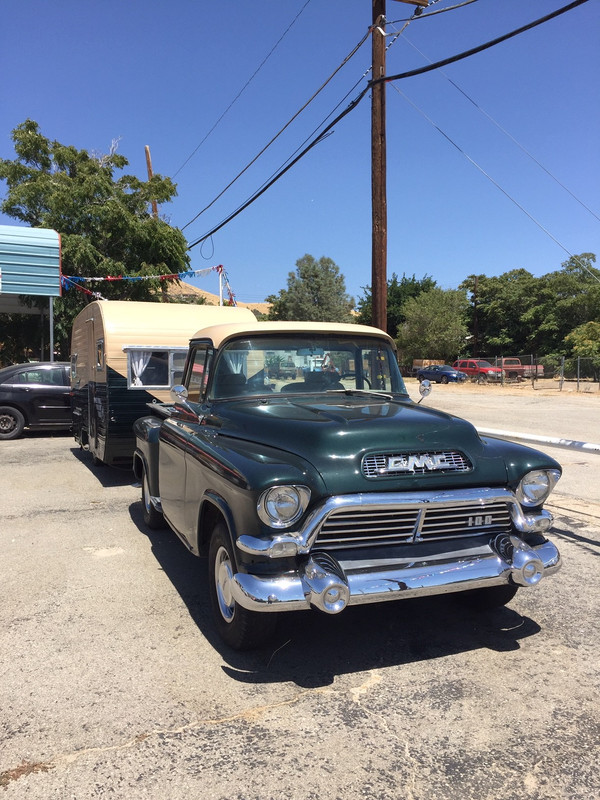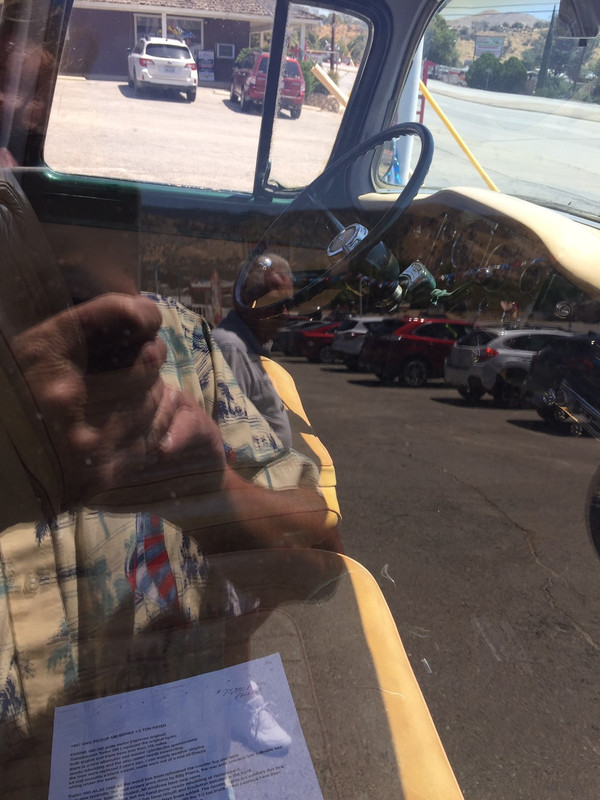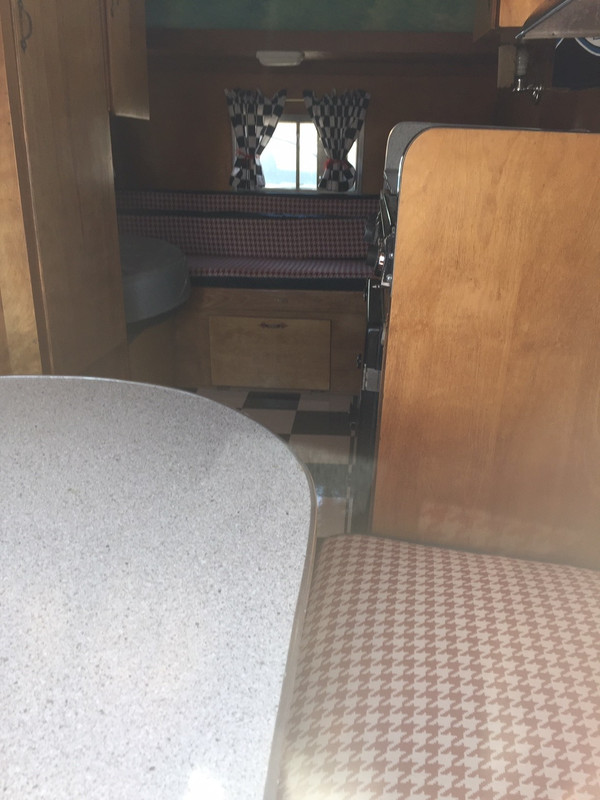 The truck and trailer looked like they were just off the showroom floor. Sorry the photos aren't great, but both were locked.  The truck has a 350 Chevy motor and automatic tranny.
If I had $25,000 laying around, I'd probably buy the package. Somebody spent a fortune and a lot of hours restoring these.