This on today's national (online) newsfeed:
Headline - Family happier than ever living in bus, traveling US, after leaving corporate America
"

This adventurous family

 has dropped out of the rat race - 

to live in

 an eco-friendly school bus.



Derek Cobia, 33, and his wife Amy, 32,

 say their lives once revolved around mortgage payments and filling their four-bedroom home with things they didn't need. Now their days are spent 

on the open road

 with their three-year-old daughter Payson - visiting 33 US states in the last 18 months."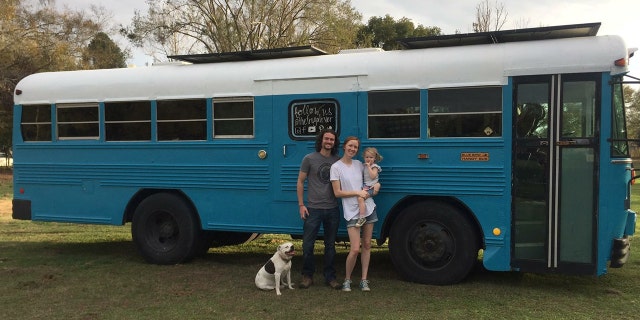 End of article quote
I had read about them and seen a YT vid about their schoolie conversion some months ago. Nice to see some favorable press.
TWIH

They say when you get older two things happen, one is you lose your memory and the other, I forget.
We have enough youth. How about a fountain of smart?