This is for us minimalists. If you have a larger vehicle, Very unlikely you'd take a shine to these types of stoves.
However, if you have limited space (and $), keep reading; these are about as awesome as you get.
The single burner takes up next to no space, and a gallon of white gas will last forever.
In fact, you can (and I have) run it on gasoline from my vehicle's tank.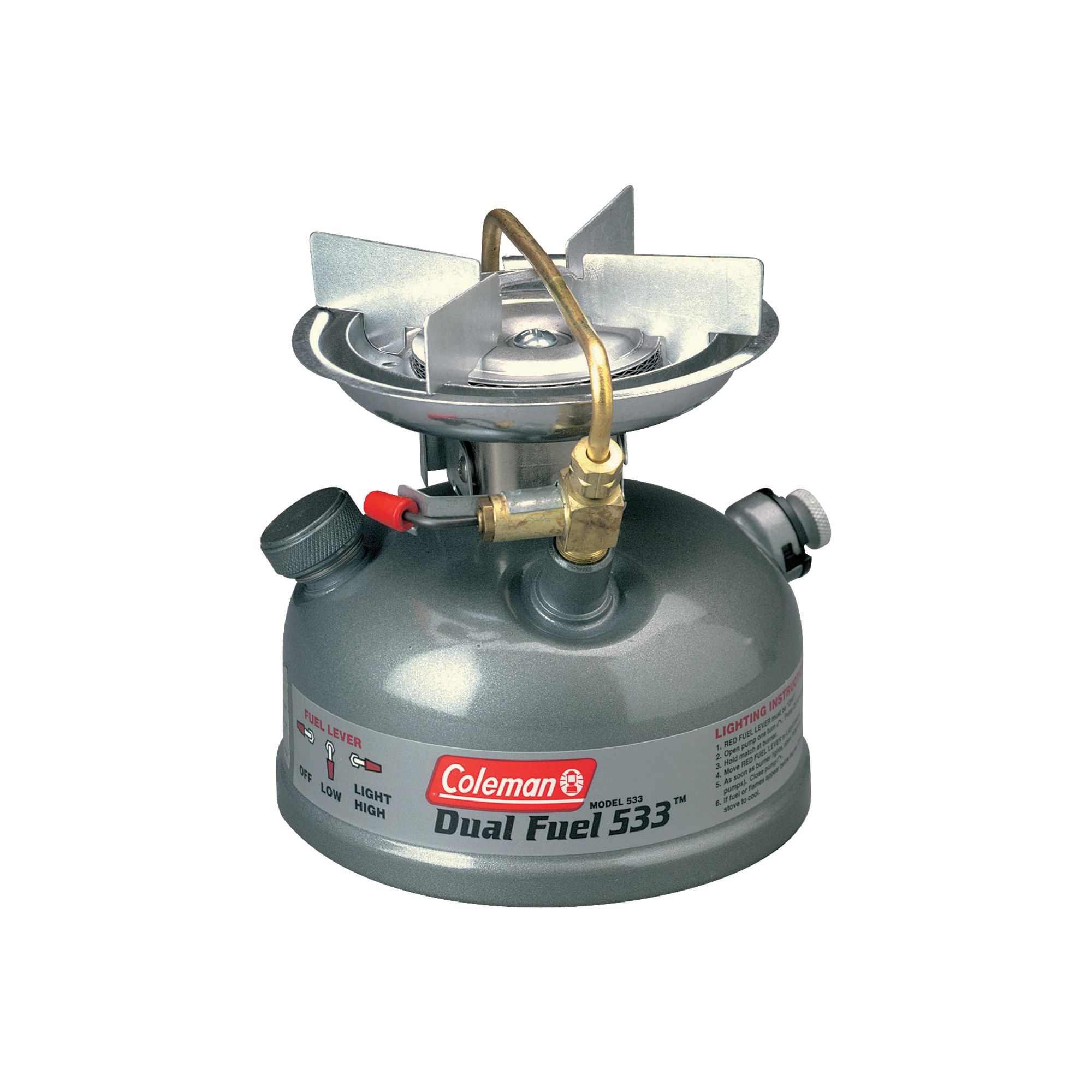 I've had two White Gas Coleman stoves, a double burner and single burner.
Link to Coleman Single burner
Although Coleman wants $$, you can get one on craigslist for $10-15. These are the stoves you remember as a kid, where you'd pump up the pressure manually. There's tens of thousands out there, little used.
It does burn really hot- I nearly always run it on the 'Flood' setting, medium and high will boil water as fast as a microwave.
I usually set it on a 5 gallon bucket. If it's raining, windy or cold I'll set it in the van, although I'm absolutely sure it's streng verboten.
I went from the big, noisy two burner, to the tiny single burner, because, well, I have a caravan.
I haven't tipped anything over on the single burner, but you can see it's a bit precarious.
The single burner did have problems with flooding, it will 'flare up.' And that's not cool.
You also need to set it outside
after
you shut it off, a little raw vapor escapes from the mixer or something.
In short, if you have a small vehicle and a small budget, this is for you.
Even if you have a class A or a coach, it might be handy for cooking away from the vehicle-
It's small enough to put in a backpack, and you could do a week on just what's in the tank.
Best is; no more stupid propane canisters.
Sometimes dweller in 237k miles '07 Grand C-van w/ a solar powered fridge and not much else