I finally got the rear two solar panels mounted on their tilting mechanism today!  I'm ecstatic about this! And really pooped out. 
Two front panels to build out next week and then I'll have my 640 watts and tilt-able too.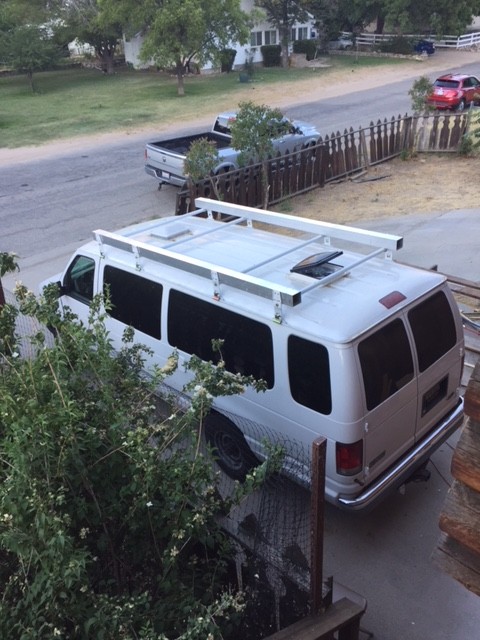 There's the ladder racks and the two 10 foot long square aluminum tubes installed.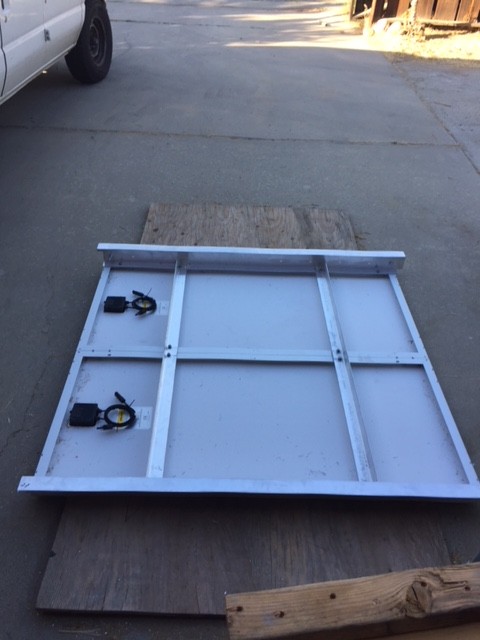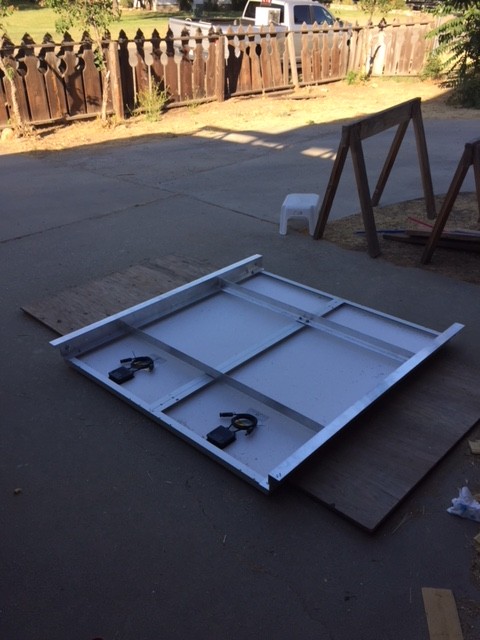 There's the 2 panels and their aluminum supports and tilting mechanisms.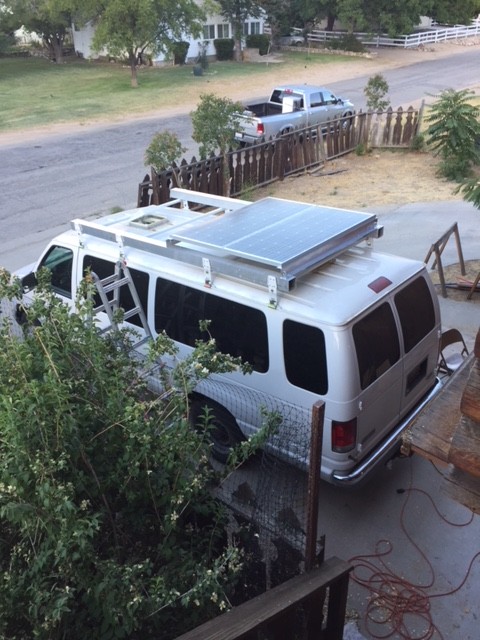 And here they are mounted at the back part of the van.
They are set up to tilt towards the passenger side of the van, if I feel the need to have the extra energy from tilting available when I'm camping.
I have plenty of room to open both my roof vents even when the panels are down, and it looks like the panels might keep most rain from coming into the vents.
After I get the front panels installed I will have to tilt them up pretty far to do the wiring underneath and I will show some photos of them tilted then. If anyone wants to see closer photos of the contraption, let me know and I can take some more photos.